With great educators leading the way, H. W. Longfellow School builds upon the existing knowledge and skills of each child while building toward a future of being contributors and problem solvers in an increasingly complex world. We emphasize the importance of bi-literacy and math skills as a basis for problem-solving and high-level thinking and we have a school climate of respect, responsibility, and emotional and physical safety for all.
En Español
Con grandes educadores a la vanguardia, la escuela H. W. Longfellow se basa en el conocimiento y las habilidades existentes de cada niño/a mientras se construye hacia un futuro de ser contribuyentes y solucionadores de problemas en un mundo cada vez más complejo.
The Department of Public Instruction (DPI) generates a School Report Card and District Report Card for every publicly funded school and district in the state. These public report cards can be found online at: http://dpi.wi.gov/accountability/report-cards.
Click on ELA:ESL Websites and Resources and Accessing Clever Single Sign On for Staff and Students to obtain a list of learning resources
Haga clic aquí ELA:ESL Websites and Resources y Accessing Clever Single Sign On for Staff and Students para obtener una lista de recursos de aprendizaje.
Sign Up for Important Updates from H.W. Longfellow
Regístrese para recibir actualizaciones importantes de H.W. Longfellow
JOIN US ON REMIND!
¡Únete a nosotros en REMIND!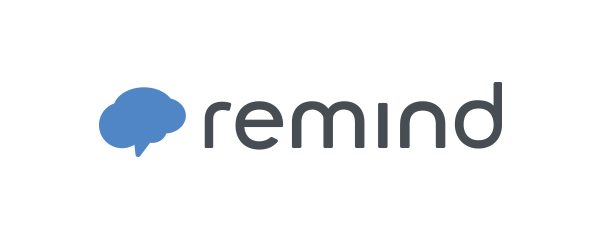 FOR MOBILE APP/ Para la aplicacion mobil
Download the REMIND APP on your Play Store or Apple App, then…
Descargue la aplicación de REMIND en su Play Store o aplicación Apple, luego…
FOR TEXT MESSAGES/Para textos de mesage
Text/mande un texto a: 81010
Write/Escriba: @dbf39bc
FOR COMPUTER/Para usar en la computadora
Click this link on how to sign up or visit: https://www.remind.com/
Haga clic en este enlace sobre cómo registrarse o visita: https://www.remind.com/
Our Vision
As a bilingual community school, H.W. Longfellow will collaborate with partners to provide a safe, diverse, and academically challenging environment where all students are empowered to become successful leaders. 
Nuestra Visión
Como una escuela comunitaria bilingüe, H.W. Longfellow colaborará con socios comunitarios para proporcionar un ambiente seguro, diverso y académicamente desafiante en el que todos los estudiantes son bienvenidos y capacitados para convertirse en líderes exitosos.
Our History
H.W. Longfellow open its doors to the  community in 1886. In 1912, our school was renamed for its location, then called Sixteenth Avenue school. In 1931, it was renamed in honor of poet and educator Henry Wadsworth Longfellow.
H.W.Longfellow is the second oldest school in MPS and has been serving the Clarke Square community for over 132 years.
Courtesy of On Milwaukee's article on H.W. Longfellow School. Click here to visit the article.
Nuestra Historia
H.W. Longfellow abrió sus puertas a la comunidad en 1886. En 1912, nuestra escuela fue renombrada por su ubicación, antes fue nombrada escuela de la avenida 16. En 1931, pasó a llamarse en honor del poeta y educador Henry Wadsworth Longfellow.
Costesía del artículo de On Milwaukee sobre la Escuela H.W. Longfellow. Haga clic aquí para visitar el artículo.