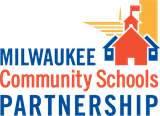 Hopkins Lloyd is proud to be one of sixteen Community Schools in MPS where students, families, teachers, staff, neighbors and partners all come together to create a thriving learning environment for students.
In connection with United Way of Greater Milwaukee & Waukesha County, the Milwaukee Community Schools Partnership (MCSP) is a collective strategy to transform schools into a place where students, families, staff, and the surrounding community can work together to ensure every student is successful.
Community Schools is a proven model to increase a school's capacity to better engage and align partnerships centered on the self-identified, real-time priorities of schools and communities. Our strategy places the focus on the whole child by providing academic support, social & emotional learning, health & wellness, family & community engagement, and a safe and supportive climate.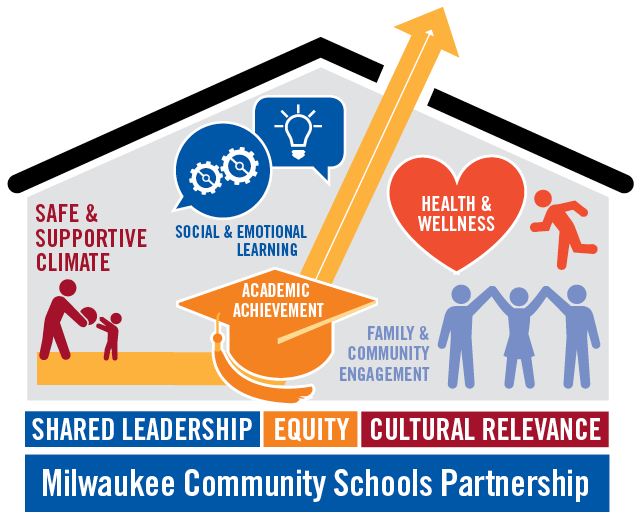 Each Community School uses different strategies and activities to improve the school and community, but share the following guiding principles:
Shared Leadership that engages multiple voices in decision-making and implementation. A full-time Community School Coordinator that supports continuous communication between all stakeholders in the development of a strategic plan.
A focus on Equity to ensure all activities are fair and just so that all can participate, prosper and reach their full potential.
Cultural Relevance that builds on the assets of the entire community and responds to the self-identities of students, families, school staff and community members.
The Cycle
Engage: A full-time Community School Coordinator increases capacity of the school to engage multiple stakeholders including community partners, families, staff, students and neighborhood residents.
Aspire: Schools collectively identify school and community aspirations and barriers to success by collecting diverse knowledge through Community Conversations, combine with additional school & community data.
Prioritize: A site-based Community School Leadership Team analyzes data, develops a shared vision, key priorities and strategic plan through local-decision making.
Align: Community partnerships, initiatives and policies are developed and/or aligned to support shared vision and key priorities reflected in School Improvement Plan to ensure collaboration and collective action.
Learn more about the Milwaukee Community Schools Partnership at unitedwaygmwc.org/Education/Community-Schools