Upcoming Events
PBIS October PBIS Character Trait: Responsible                  PBIS Focus: Lunchroom
Parent Teacher Conference Dates will be out SOON!
October 3rd: BLUE SHIRT DAY- STOMP OUT BULLYING!!!
October 12th: Conferences
October 14th: Picture Day
October 17th: Digital Citizenship Week
October 19th: Conferences
October 20th: Title 1 Meeting
October 21st & 24th: No School
October 26th: PBIS Celebration, Caramel Apple Party
October 26th: SEC Meeting 2:30-3:30 p.m.
October 28th: Harvest Parade
WELCOME BACK BARTON BEARS!!

We are so happy to have you here! Please let us know how we can assist you Barton Families!!! We cannot wait to see you Tuesday, September 6th, 2022. 
K4 & K5 Reminder: Please follow the staggered attendance for your child(ren).
MPS Supply List from the MPS Site:
October PBIS Character Trait: Responsibility
Each month there is a schoolwide behavioral trait and focus. Please be sure to discuss with child how they are working on the traits and focus each month.
PBIS Character Trait: Responsibility  (Be account for what you do, your actions and behaviors. Always do the right thing so others can trust you and count on you)
PBIS Focus: Be Responsible (Mask, classwork, homework, etc)
PBIS Celebration: Extra Recess on Friday, October 29, 2021
October is National Bullying Prevention Month
October is National Bullying Prevention Month: Please speak with your child(ren) about bullying and how it should not be tolerated in school, online, on the playground, not ANYWHERE!  Ask them to tell a trusted adult if they are experiencing bullying themselves at home or school. Click this website so kids can see what they can do about bullying https://www.stopbullying.gov/resources/kids#respect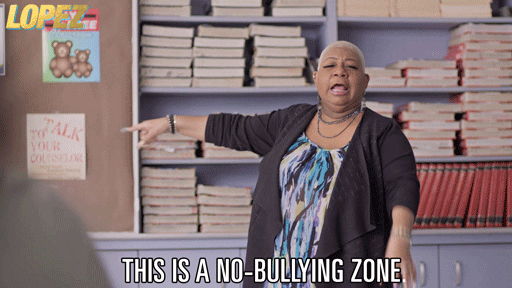 Family Video Tutorials & Remind
Families!!! Please click HERE  for How-to videos to help you and your child(ren) navigate virtually on our learning platforms. There are multiple videos regarding Google Classroom, Google Meet, Google Slides, Clever and much more.
Also, under Barton Updates, please click the subject titled Attention Families! Please Join Clara Barton Remind, here you can join Remind by clicking on the link or text using your phone. Remind will be used for any school wide updates or events. Let's Make it a Great Year!
How to access Seesaw & Google Classroom & Google Meet
Students should be able to access the Seesaw and Google Classroom links on their Clever pages..
Steps:
1a) Sign onto Chromebook
1b) User name (7 digit s number)  s1234567
1c) Child's Birth date is the Password (2 digit MM/DD/YY) 03/16/08 Click enter
2) Go to Google Chrome
3) Click Students
4) Click Student Toolbox (under Tools)
5a) Log in with Google (if it doe not automatically take them to Clever repeat steps 1b&1c)
5b) This will open to their Clever page.
6a) Choose Seesaw for K4-2nd
6b) Choose Google Classroom for 3rd-5th
7) Click on the Google Meet links to see your teacher and have fun!
Vision for virtual learning
Teams of Barton staff members spent the summer developing systems to coordinate expectations for student time and efforts during phase one of virtual learning. They focused on mapping out instructional expectations that provide synchronous learning (occurring in real time) and asynchronous learning (occurring at different times).  
During virtual learning, families can expect that Barton will:
Provide a daily mix of online classes and self-paced learning activities.

Give students regular feedback on their work.

Provide social-emotional learning support to all students.

Meet the needs of diverse learners and ensure we provide accommodations, modifications, access, and equity for all students.

STAR Schoolwide Assessment is Thursday, November 5th & Tuesday, November 10th

As you may know, we use STAR Assessments to help teachers understand what students know and are ready to learn.  Students take STAR tests once in the fall, winter, and spring, and teachers typically give this test while students are in school. Because we are currently unable to be at school, students will take the STAR test while at home.

Your child's teacher will schedule a time on November 5th and November 10th for the assessment and will monitor your child while they take the test on Google Meet.  Staff will assist with providing instructions for your child to log in and access the test. We ask that you avoid helping your child answer test questions- the best help is no help.

K5 students will take the Early Literacy assessment. Students in grade 1 will take the Early Literacy and math test, and students in grades 2-5 will take the reading and math tests.

Please be flexible with schedules from all teachers (including Special Education teachers) while they navigate proctoring this assessment with fidelity to all students.

Please refer to the PDF on family administration for more information on how you can support your child as they take the STAR test.  Participation in this assessment is imperative to inform teaching and learning. Please reach out to your child's teacher with any questions.  STAR PDF

Parents/Guardians: Please watch this video here